The best investment you'll make for your family, and our planet.
In just 4 hours, Lomi transforms almost anything you eat into nutrient rich plant food so you can feel good about eliminating the food waste your family sends to the landfill.

Free shipping

1 year warranty
Download on the App Store
Android coming soon
Risk Free Home Trial
Don't love your Lomi in the first 30 days? Get free return shipping AND a full refund. No questions asked.


What do I need to know about my Lomi when getting started?
Food waste. Button. Dirt - It's that simple.
Lomi begins by heating and grinding your food waste. Through the cycle, the sensors measure and control the moisture content and temperature inside while the airflow system provides continuous supply of oxygen. The airflow system also consists of a proprietary dual-filter design that helps neutralize the odour.

Almost anything you eat can go in Lomi.
Breakfast, lunch, dinner, your yard waste, yesterday's coffee filter, and even that barely-touched school lunch box. Lomi handles it all.
Fruits & Veggies
Meats & Dairy
Breads & Grains
Yard Waste
Lomi Packaging and other Lomi Approved™ products and packaging.
So what's with our dirt?
Well, technically speaking it's pre-compost.
We like to call it Lomi Earth™
Lomi Earth contains important organic matter & microbes needed to create healthy soil.
It's a superfood that you can sprinkle on your lawn, garden and plants.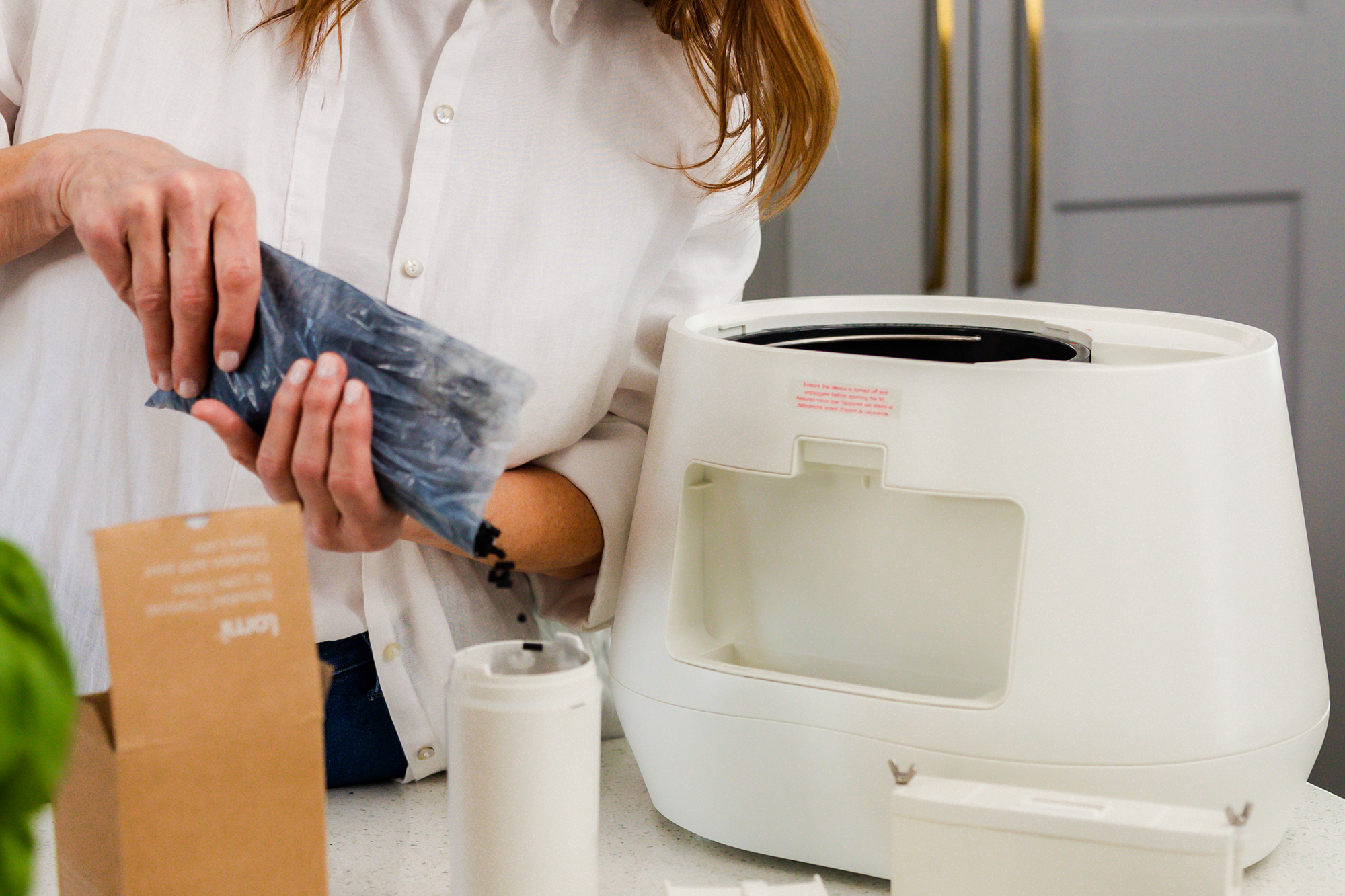 Lomi Classic will arrive at your doorstep with:
Lomi Classic
Filters for 45 cycles to Keep your kitchen smelling fresh and odor-free
45 cycles of LomiPods to Get the best plant food out of your Lomi cycle
Product Specifications

Dimensions
16" W x 13" D x 12" H
Weight
9 kgs (19-20 lbs)
Capacity
3 litres
Voltage
110V North American
Noise level
< 60 bD (same as a dishwasher)
Electricity needs
Eco Express: less than 0.60 kWh
Three easy ways to use the dirt.
Excellent
Use Lomi, use the output as a fertilizer on your lawn or in your garden.
Very Good
Use Lomi, put the output in the organics pickup bin.
Good
Use Lomi, throw the output in the trash. 
More than 165,000 happy households
My Family is a climate solution!!
"The whole process is wonderful to help my family do our part in recycling waste."
The huge difference this simple appliance can make.
"It is surprising to see the difference it has made. Every little tweak in the way we treat the planet is exceedingly valuable."
I've cut the weight of my trash in HALF!!
"This machine is so great. Biggest difference I see is that the weight of my garbage has decreased significantly!"
Turn your household into a climate solution using nothing but your food waste.
No mess, no smell, no bugs.
Feel good about your climate impact.
Reduce your weekly trash by 50%.
Turn your food waste into food for your plants.
Which model is right for you?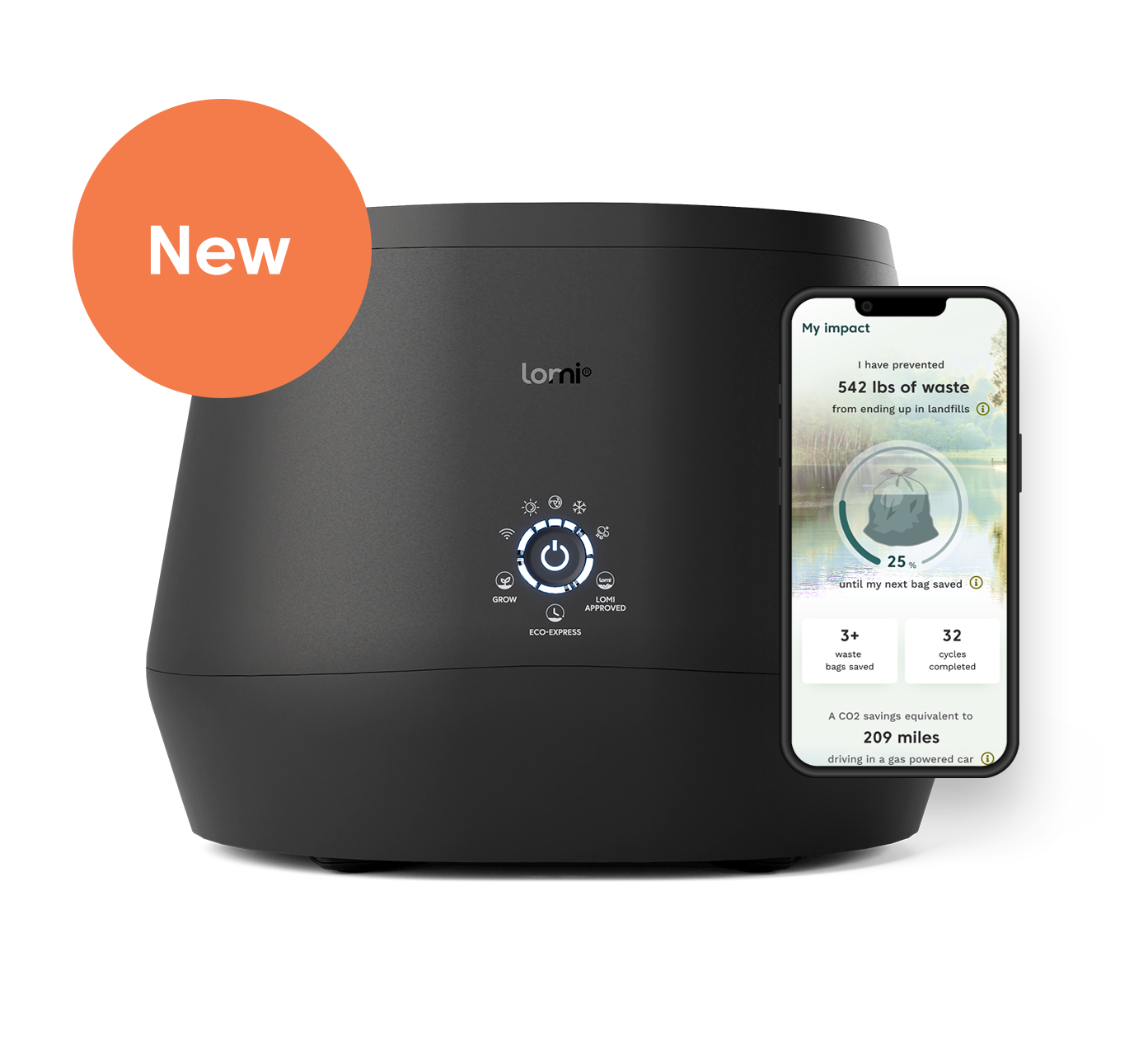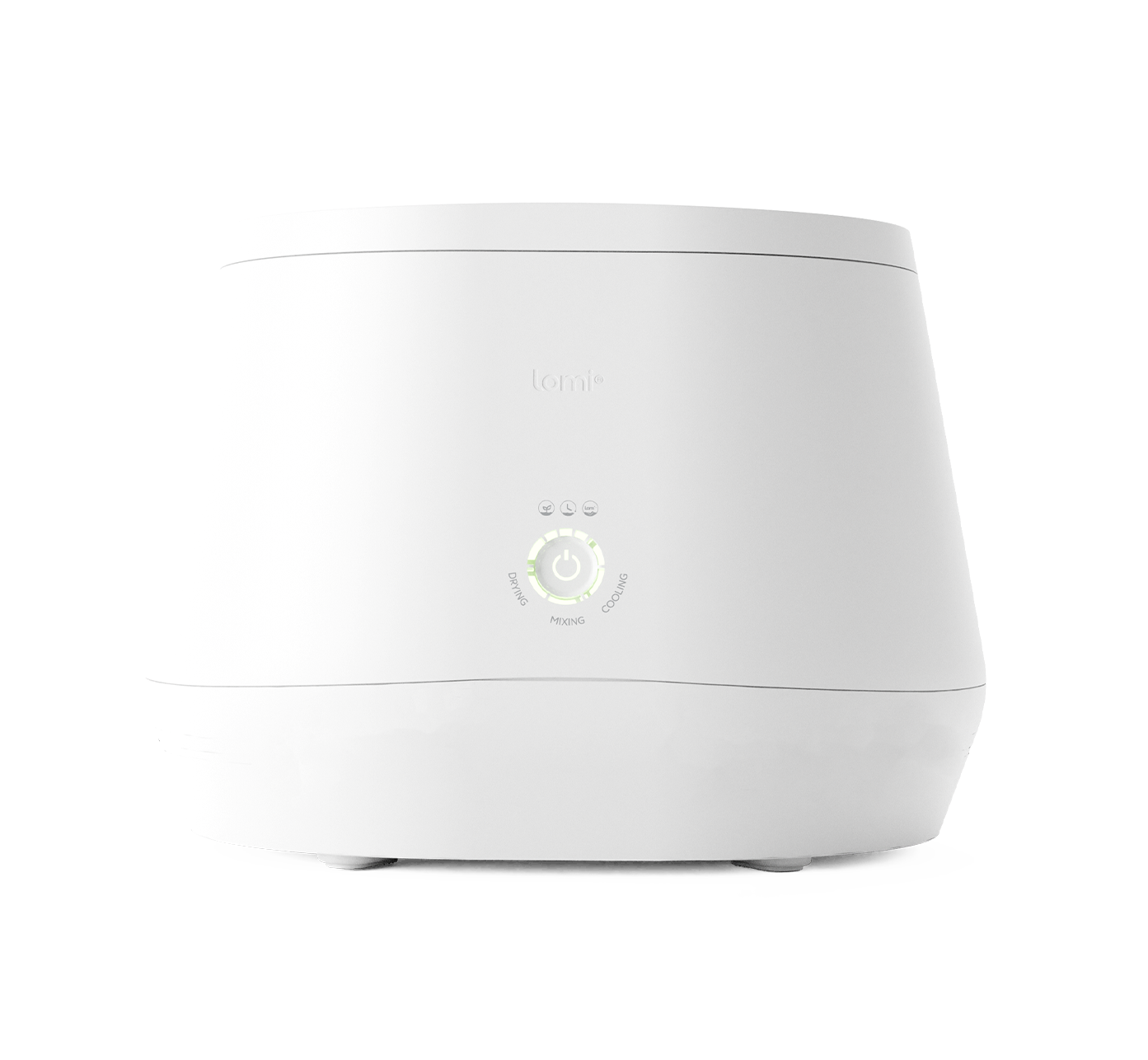 Not the right Lomi for you? Want even more?
Upgrade to the newest generation of Lomi. A faster, cleaner, smarter more colorful Lomi Bloom. For the first time ever, you'll be rewarded every time you run Lomi Bloom AND you'll be able to track your carbon impact.
Over 160,000 people, just like you are already using Lomi to be a part of the solution.