Stop doing the trash like it's the 1800s.
5 Reasons why Lomi is America's Most Popular New Kitchen Appliance. 
More than 150,000 happy households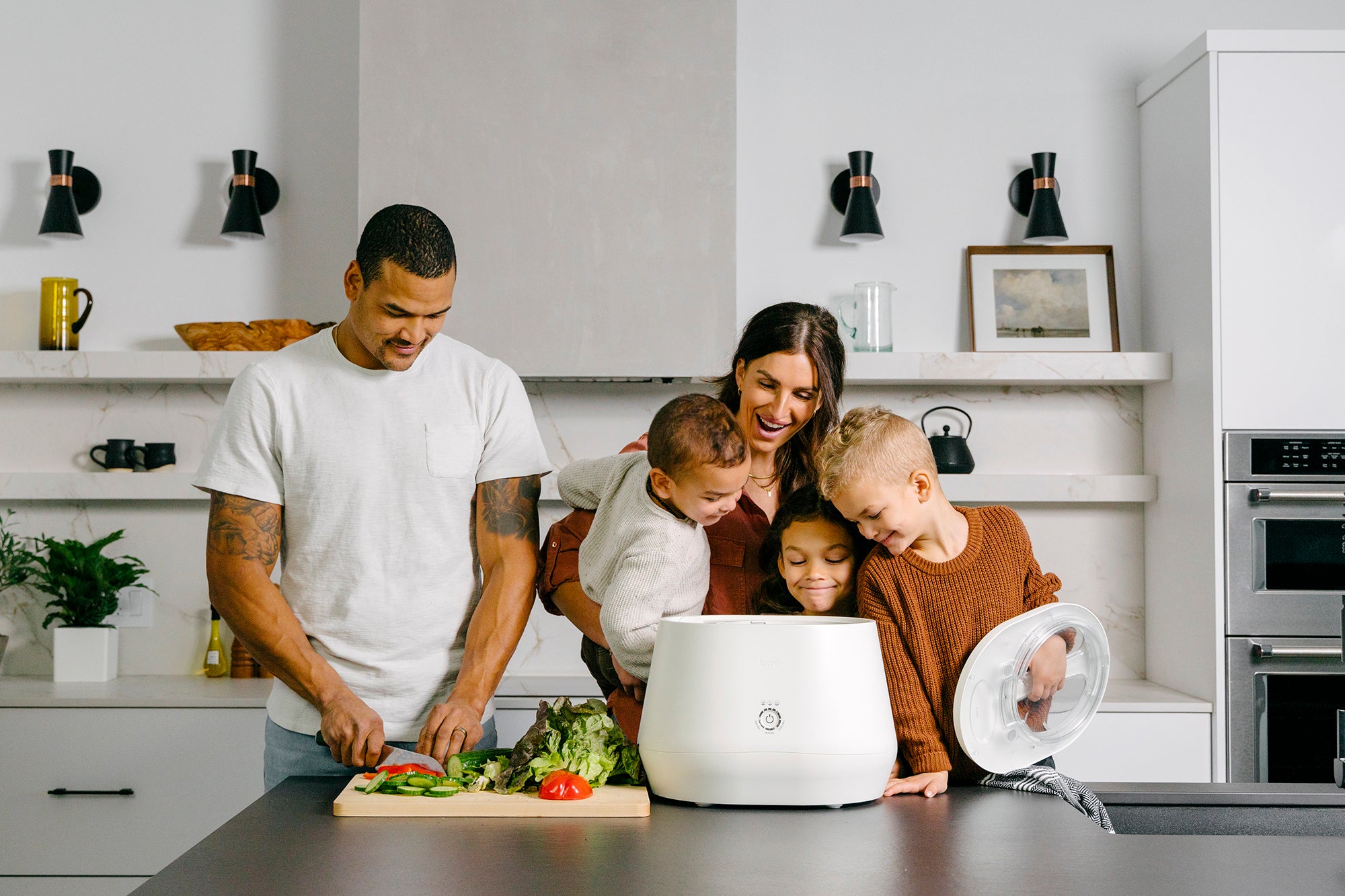 1. Lomi is the first ever appliance to save you hundreds of dollars every year.
Lomi can save you $500+ every year if you pay for curb-side pickup by bin and excess bag tags by reducing the amount of trash that you produce by up to 50%.
Transform your food scraps into plant food, and downsize your curb-side trash bin to a cheaper option without any unnecessary extra bag-tag costs.
2. Almost anything your family eats can go into Lomi.
Almost anything you east including fruits and vegetables, bread and grain products, meat and small bones, and your yard waste can go into Lomi, What's even more impressive is Lomi's ability to break down approved bioplastics, which are often difficult materials to break down in a natural environment.
GHG emissions, such as methane, produce 80 times the global warming impact of CO2. That's why breaking down food waste and bioplastics matters!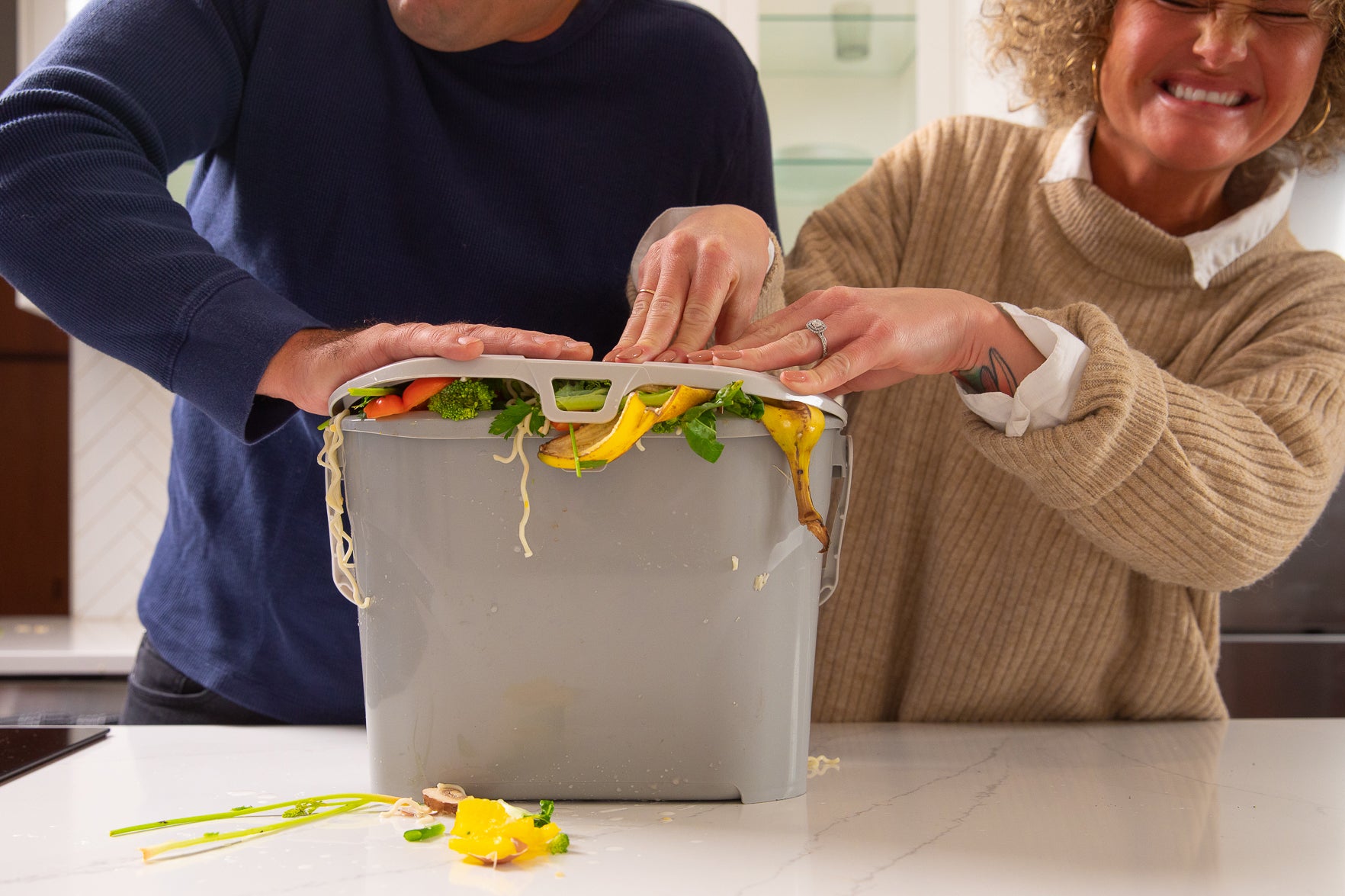 3. Say goodbye to smelly leaky trash bags.
Lomi has an airtight seal and contains carbon filters that trap outside odors, keeping your kitchen and the rest of your home smelling fresh all the time. We also encourage filling up the carbon filters with activated charcoal to reduce the gross garbage smell further.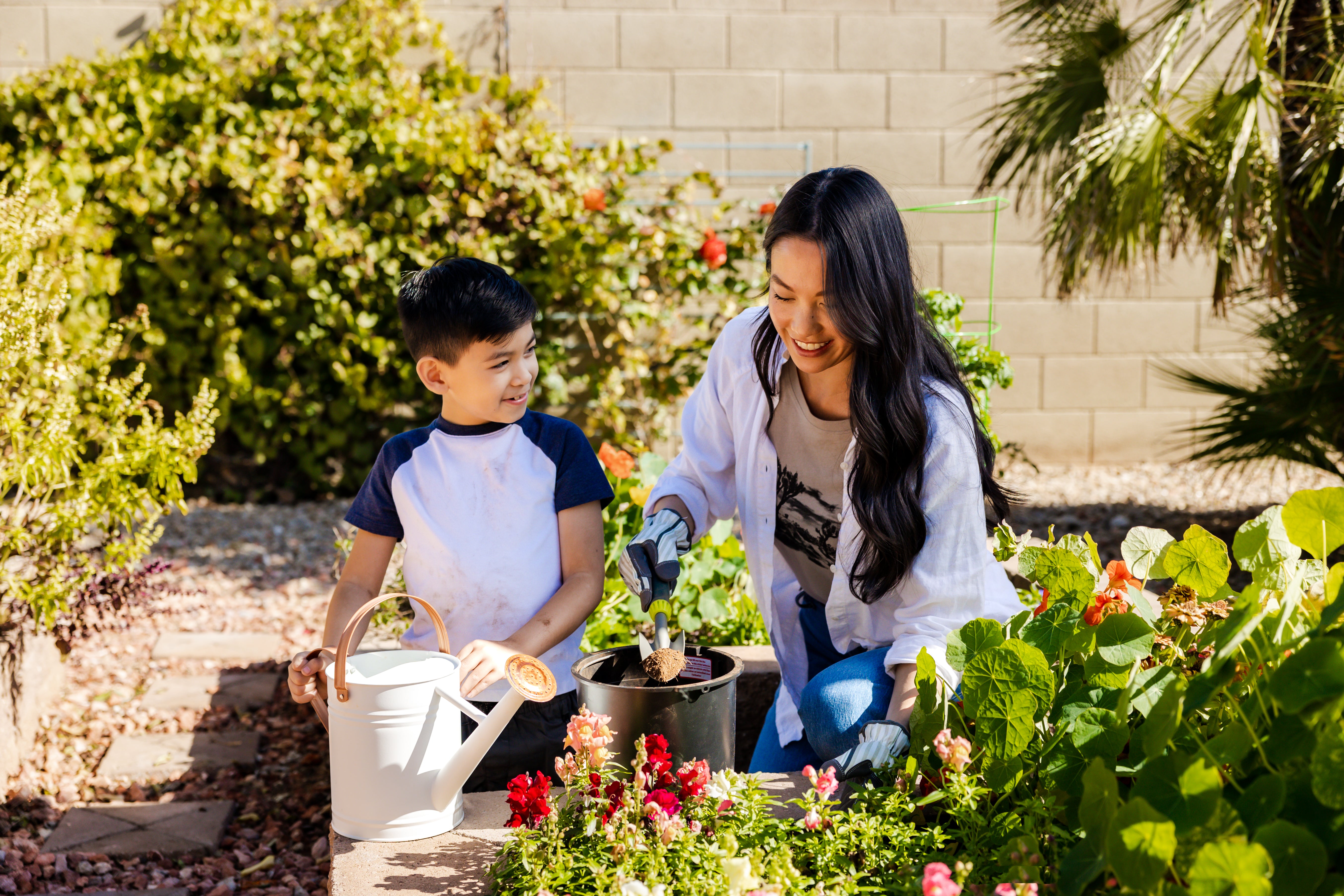 4. In just 4 hours, Lomi turns almost all organic waste into nutrient-rich plant food.
Have you ever believed that most of your trash could evolve into nutritious dirt that you can safely feed your garden or indoor house plants? By using Lomi, you'll finally see it for yourself. In Lomi's extensive Grow cycle, your food scraps turn into what's called a soil amendment, which is rich in nitrogen, phosphorus, and sodium. Best of all, the Lomi Earth resulting from Lomi's Grow mode is healthy and nutrient-dense, perfect for feeding your indoor plants or outdoor garden proper nutrients for a successful growth cycle in the seasons to come!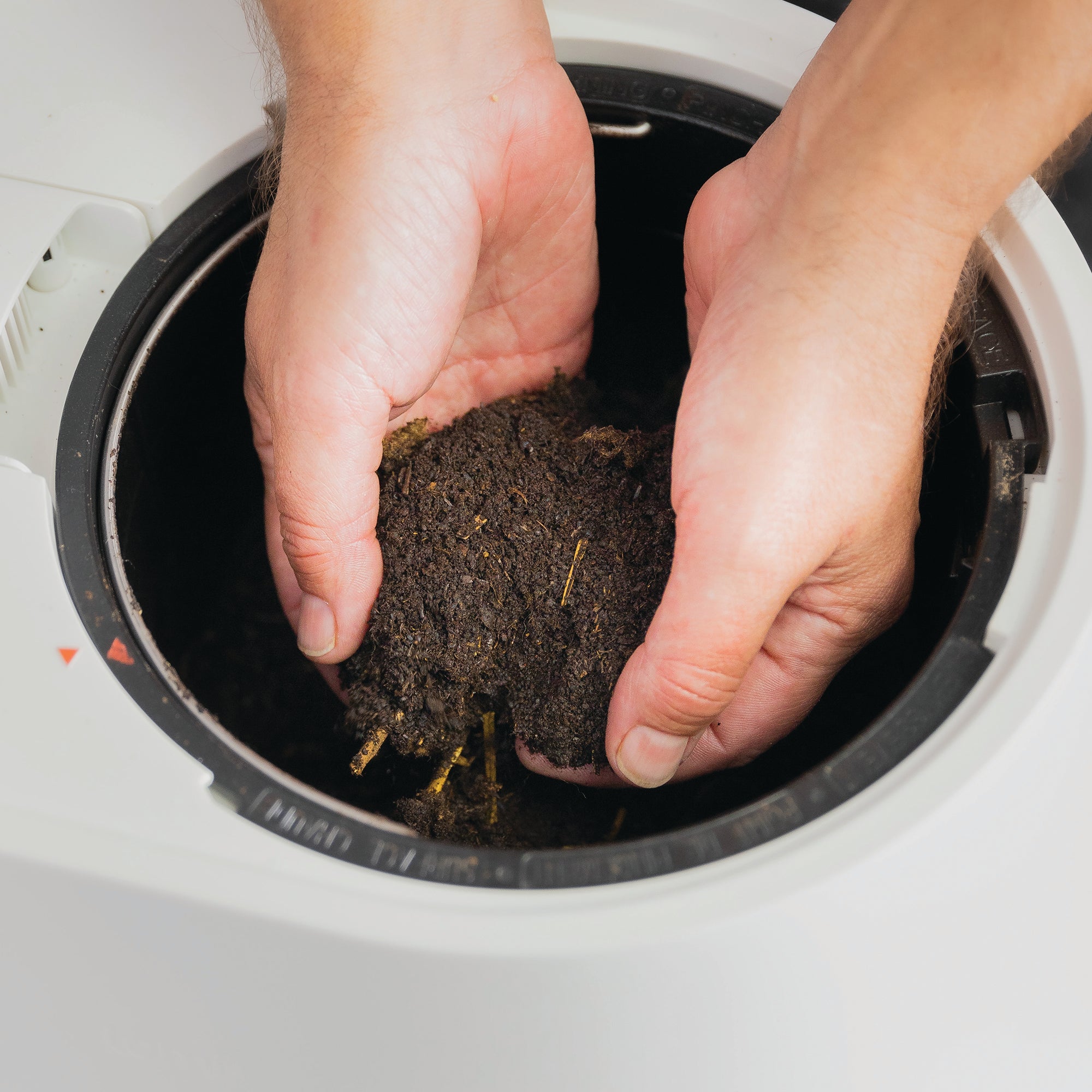 5. Reduce Environmental Impact & Waste
Over 140,000 households are already using Lomi. That's 140 Million lbs of food scraps diverted from landfills. Every single year. 
That's also 42 million lbs of Lomi earth.
Lomi Earth contains all the nutrients needed for soil regeneration.
When we transform our food waste into earth food, we rely less on synthetic fertilizers and create a circular regenerative farming model.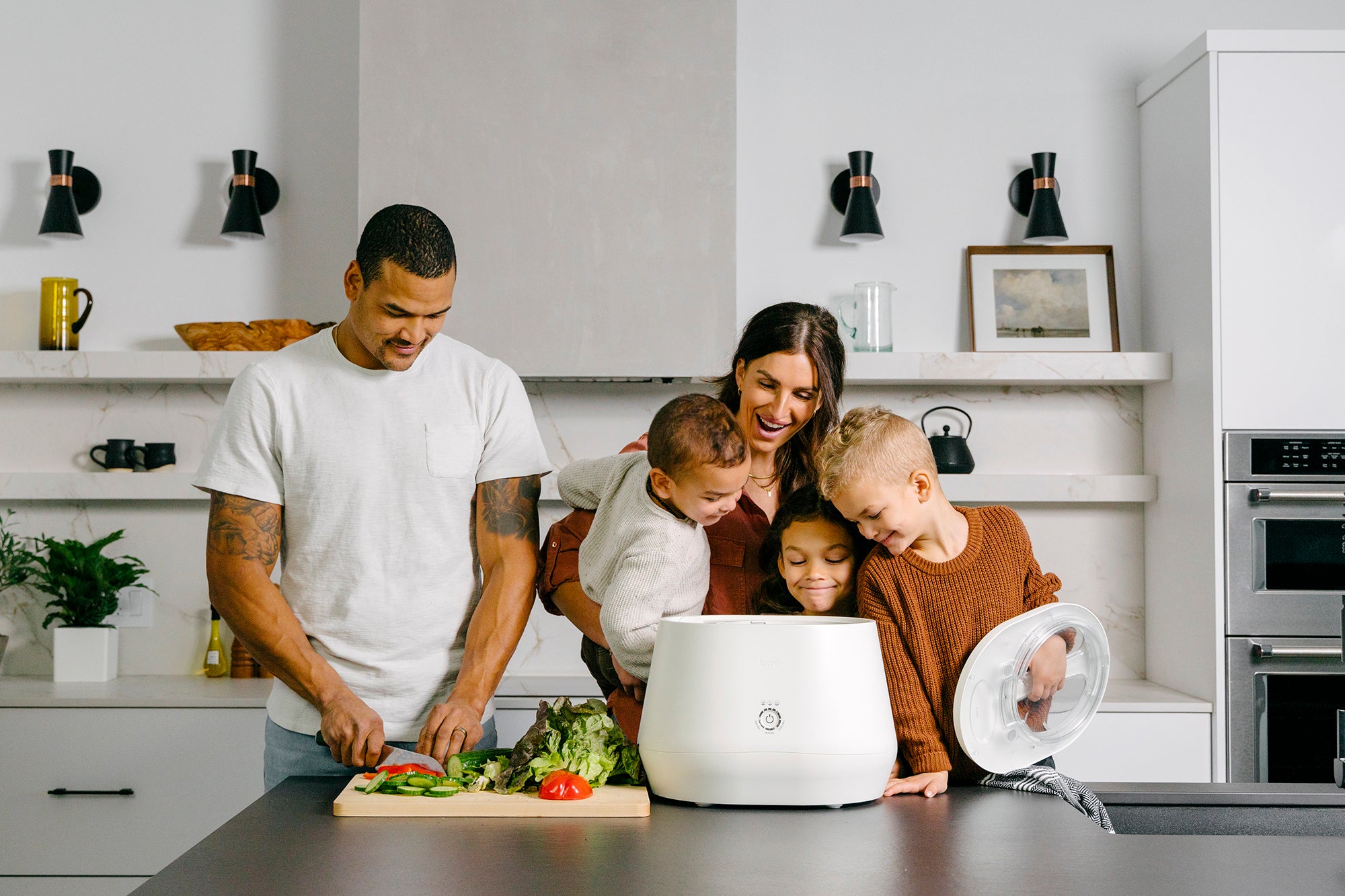 The best investment you'll ever make in your kitchen.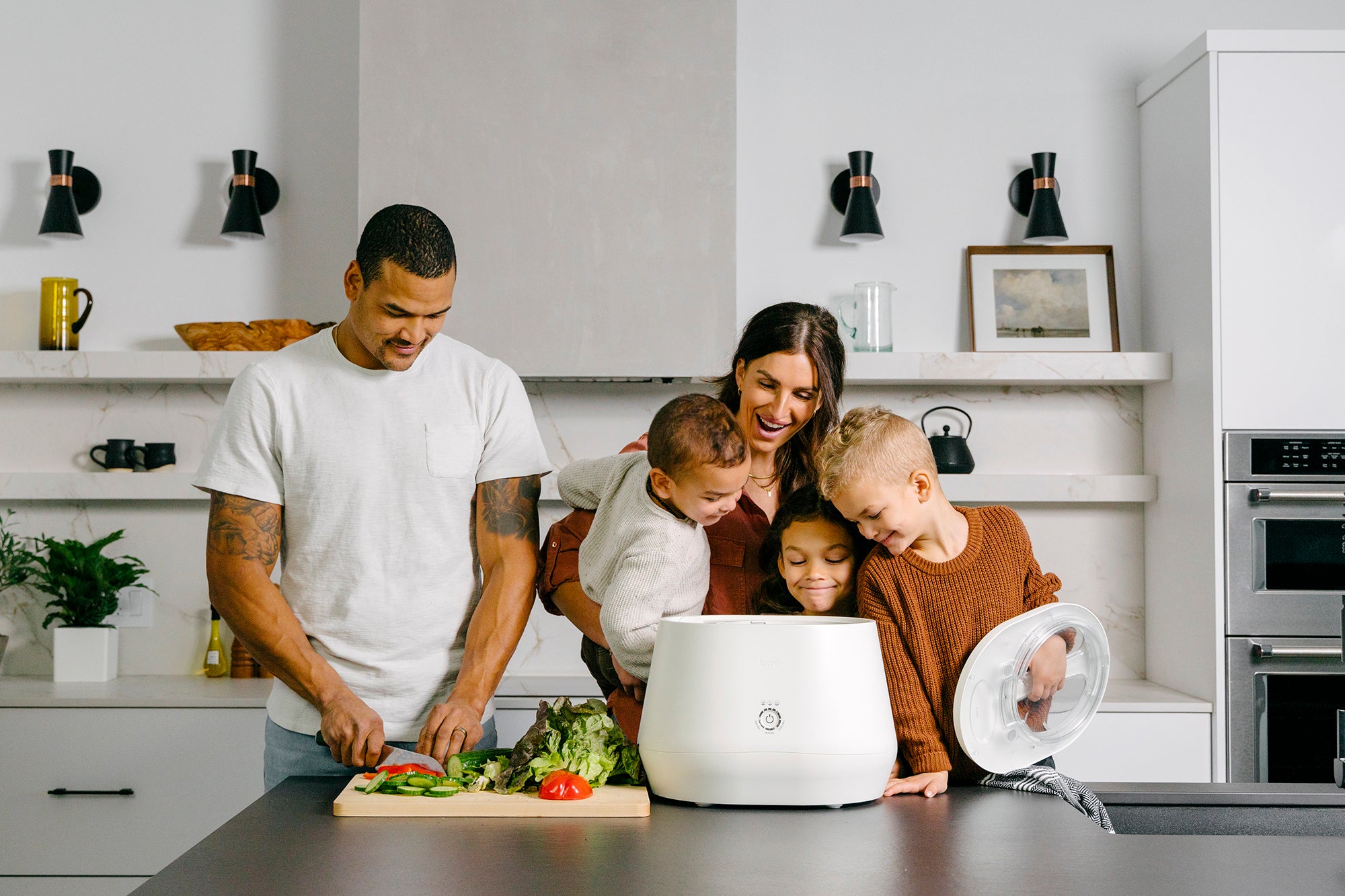 In just 4 hours, Lomi turns almost all of your food scraps into a nutrient-rich fertilizer to feed to your lawn and garden.
✅ No more foul garbage odors.
✅ No more green bin to attract fruit flies and bugs.
✅ No more taking the garbage out every day.
Get Lomi
Worth every penny!
Absolutely amazing! It's magical how such a large volume of food waste can be converted into such a small amount of soil, in such a short period of time!
- Becky S.
Instant gratification meets doing good for the planet
Instant gratification meets doing good for the planet and my garden? What else can you ask for?
- Gary S.
My new best friend
This is the coolest thing ever. Literally ever. It's my new best friend and my girlfriend is jealous.
- Max N.