My friends kept raving about Lomi, so I finally decided to try it. Here's what I thought..
I heard glowing reviews about Lomi, and I just had to try it for myself. 
I wish I had known about this product before I purchased my kitchen composter.
1. I had way less garbage
I was amazed by how much less garbage I had since I started using my Lomi. I cannot tell you how much joy it brought me to say goodbye to the mess, pests, and leaky bags of garbage.
Lomi transforms food waste into nutrient-rich dirt in just a few hours while sitting quietly on my countertop. It is such an effortless way to deal with my food waste. I don't have to worry about missing garbage day anymore.
2. My kitchen smelled better
I've tried everything to get rid of garbage smell in my kitchen, but nothing seemed to work. I would constantly worry about how my kitchen smelled when I had guests over.  
Since I got Lomi, the smells just disappeared! Lomi contains carbon filters that trap outside odors, keeping your kitchen and the rest of your home smelling fresh all the time.
Now I can enjoy the company of my friends instead of stressing about how my kitchen smells.
3. I felt good about myself
The nagging feeling of always being behind on household chores isn't new to me. I was constantly overwhelmed trying to balance my work and family life. 
Since I got my Lomi, I've had so much more free time. I feel a tremendous sense of relief now and I have also a lot more time for myself and my family.
The #1 Solution to Food Waste and Home Composting
CONVENIENT
✔ Saves time in the kitchen
✔ Gets rid of food waste with the push of a button
✔ Creates nutrient-rich fertilizer for plants
✔ Effortless and a mess-free way to compost
✔ Odorless and pest-proof
SUSTAINABLE
✔ Puts nutrients back in the soil
✔ 220lbs of food waste diverted from landfills
✔ 18lbs of methane emissions avoided
✔ Reduces your carbon footprint
✔ Climate Neutral Certified
✔ Uses as little energy as 0.6 kWh per cycle
RELIABLE
✔ Money Back Guarantee
✔ Over 2700 5 star reviews
✔ More than 100,000 families use and love Lomi
✔ Made by a Certified B Corp
What people like you are saying about Lomi
Worth every penny!
Absolutely amazing! It's magical how such a large volume of food waste can be converted into such a small amount of soil, in such a short period of time!
- Becky S.
Instant gratification meets doing good for the planet
Instant gratification meets doing good for the planet and my garden? What else can you ask for?
- Gary S.
My new best friend
This is the coolest thing ever. Literally ever. It's my new best friend and my girlfriend is jealous.
- Max N.
Lomi makes dealing with waste so simple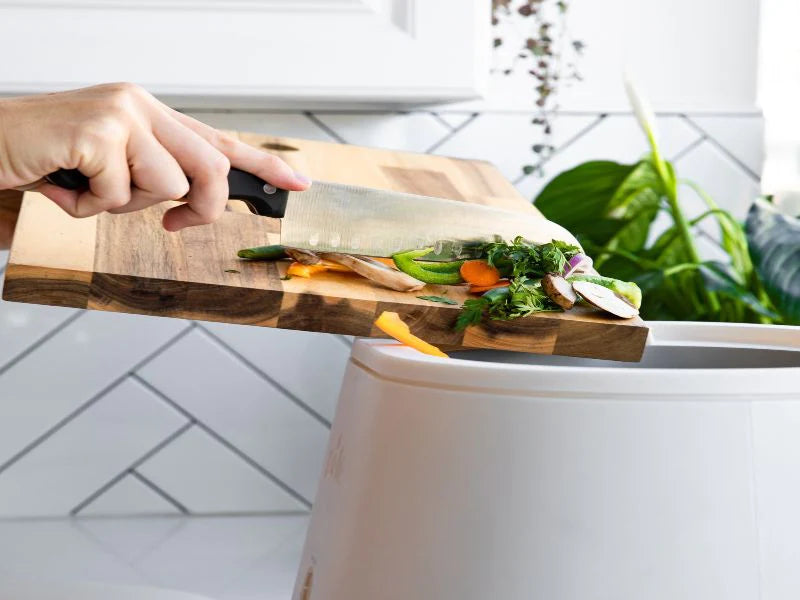 Fill
Put all of your food scraps, coffee grounds, and even your old Pela case into Lomi.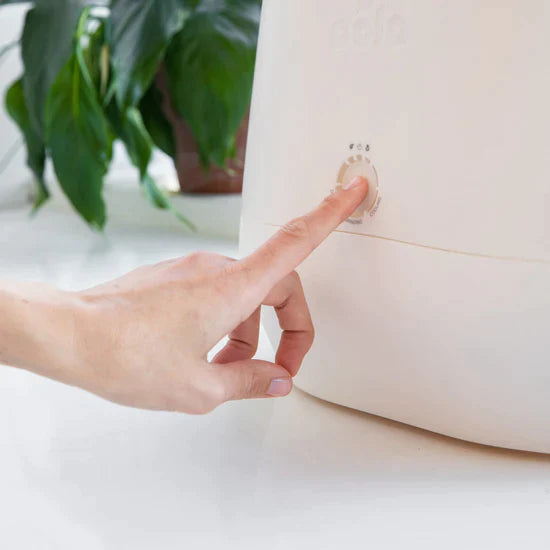 Transform
Push the button and Lomi works its magic to breakdown your waste.
Reclaim
The dirt Lomi makes can go into your indoor plants, your garden, or your green bin depending on the mode you select.
Is Lomi a good fit for you?
Lomi allows you to turn food waste into plant-ready nutrients in under 24 hours.
Take the 2 minute quiz below to see if Lomi is a good fit for your home.
Take the quiz