LomiPods & Filter Refills - 45 Cycles - 1 yr
LomiPods + Filters
LomiPods & Filter Refills - 45 Cycles - 1 yr
Regular price $44.95 USD
Give your Lomi superpowers
Lomi can turn your food waste into dirt like magic, but with a little help, it can do even more.
With this order, you will receive:
2 bags Activated charcoal (equal to one refill) to keep Lomi odor-neutralized 
1 bag of Lomi Pods to add helpful microorganisms to your dirt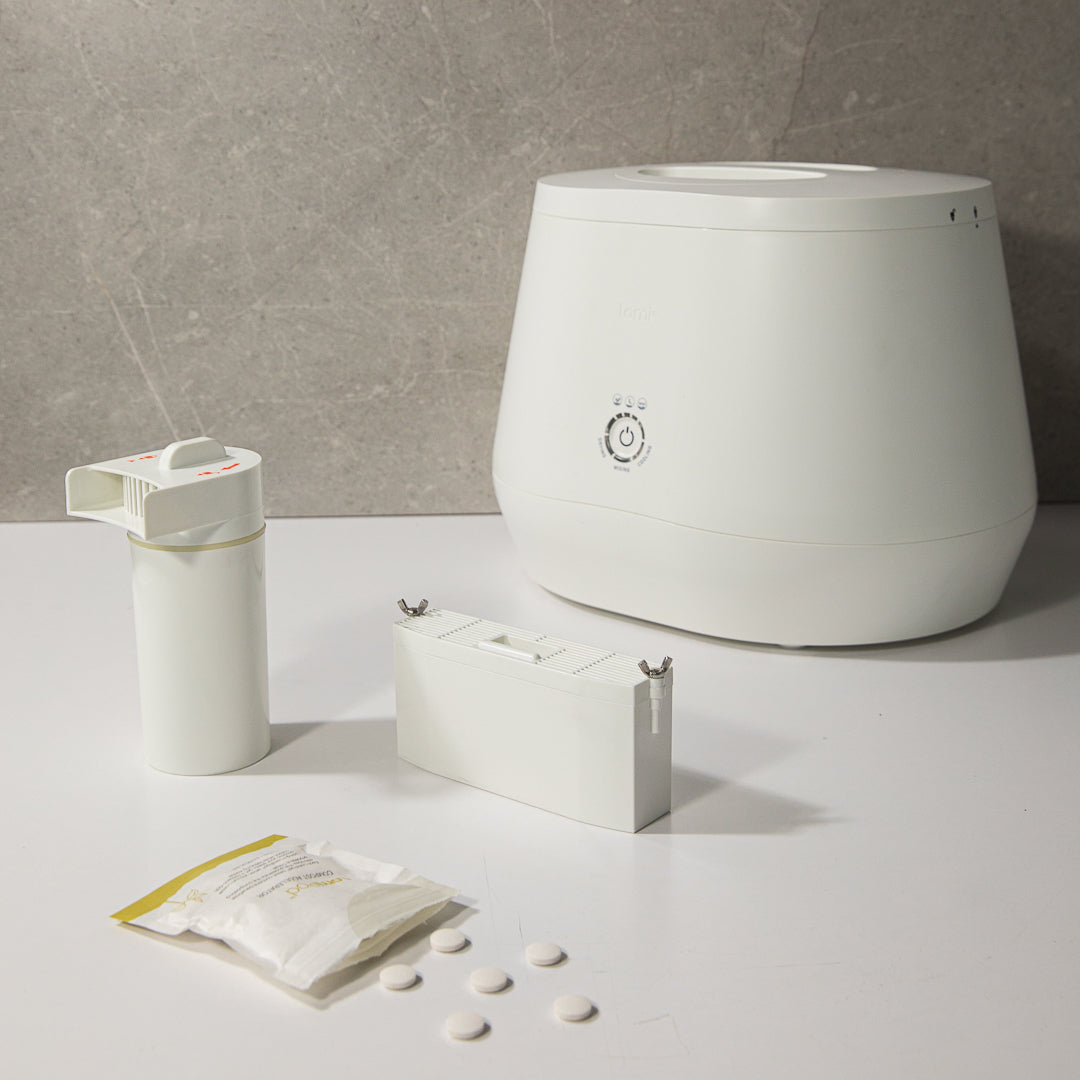 LomiPods make your plants' new favorite dirt!
LomiPods pack helpful microorganisms into a tiny tablet. Simply add a LomiPod to a Lomi Grow Mode or Lomi Approved Mode cycle (with a little bit of water) and LomiPod activates to add more soil-enhancing, plant-friendly nutrients to your Lomi dirt.
Keep Lomi fresh with Lomi charcoal filter refills
Your Lomi comes with your first set of activated charcoal - fill up your filter housing and Lomi does a great job of preventing odors while Lomi breaks down your waste. For best results, that activated charcoal should be replaced approximately every three months. You can use any high-quality activated charcoal of your choosing, but we wanted to make it easy for you!