The holidays are always the perfect excuse to cook and eat a ton of delicious food! And more often than not, we're left with so many holiday leftovers that we just don't know what to do with it all. Even if you've tried your best to hand off leftovers to everyone you know, there's only so much you can give away. After that, it's a race against the clock to eat it all before it goes bad.
So, what do you do with the leftover holiday ham that you're sick of eating? And what about all those side dishes that nobody was able to finish off? Just throwing it all away would be wasteful, especially after all the hard work you put into cooking it all. Instead, you can actually use Lomi to turn those leftovers into nutritious food for your plants to enjoy!
While Lomi isn't able to process absolutely everything, it can break down more than you think! Let's take a look at which leftovers Lomi can take care of for you, and then look at ideas for what else you can do with them.
10 holiday leftovers that you can put into Lomi
Although Lomi prefers to handle fresh, raw, and whole foods, it's definitely capable of breaking down your leftovers! Here are 10 common holiday dishes that Lomi will be able to turn into dirt for you.
1. Roast Turkey
A roast turkey is a fairly iconic American holiday dish, but it's certainly a lot for even a whole family to eat! But don't worry, even though it's not ideal to compost meat traditionally, it's no problem for Lomi. You can even throw in some of the turkey bones. Lomi can break down small bones in small quantities, so feel free to add those too, just make sure not to include any large bones (like the leg).
Pro tip: Lomi is good to handle cooked meat scraps and small bones in its Eco-Express and Lomi Approved modes, so make sure to use one of those. You should avoid putting these into Lomi when you want to run Grow mode.
2. Holiday Ham
Ham is another favorite main dish around the holidays, and it's certainly delicious! It's also another food you'll likely end up with far too much of, and an item that Lomi can absolutely take care of for you.
Pro tip: When adding meat scraps to Lomi, it's important to make sure you include it with other food items, especially scraps like coffee grounds, raw veggies, and egg shells. It's always important to add a variety of different foods to Lomi to ensure good-textured and high-quality dirt.
3. Cheese
One of the best things about holiday parties and get-togethers is the charcuterie boards filled with cheeses, pickles, and crackers. While you'd have to throw away the cheesy leftovers if you were composting traditionally, Lomi is actually able to break down dairy without problems. So, eat what you can, and feed Lomi the rest!
Pro tip: While you can put cheese in Lomi, it should be kept to a limited amount per cycle. Too much cheese in a single cycle can create an unpleasant end result, so just make sure to mix it with plenty of other food scraps.
4. Stuffing/Dressing
Whether you call it stuffing or dressing, chances are you had it at your holiday meal. I mean, it's delicious, so why wouldn't you? Of course, if you've got too much left over, you can put what's left in Lomi. As it's made mostly of bread, it will be fine, just don't put it all in at once.
Pro tip: If you make your stuffing with a lot of butter or oil, you may want to avoid putting it in Lomi. While Lomi is okay with most stuffing ingredients, a lot of fat can cause the dirt to become a weird texture, and it can gunk up Lomi.
5. Cranberry Sauce
Cranberry sauce is a wonderful addition to any holiday meal, but not everybody likes it, and people tend to only take a bit of it. So, you're likely to end up with at least some left over. If you don't know what else to do with it, Lomi can clean it up for you.
Pro tip: Liquid itself shouldn't go into Lomi, so be sure to drain excess liquid from the cranberry sauce before throwing it in there.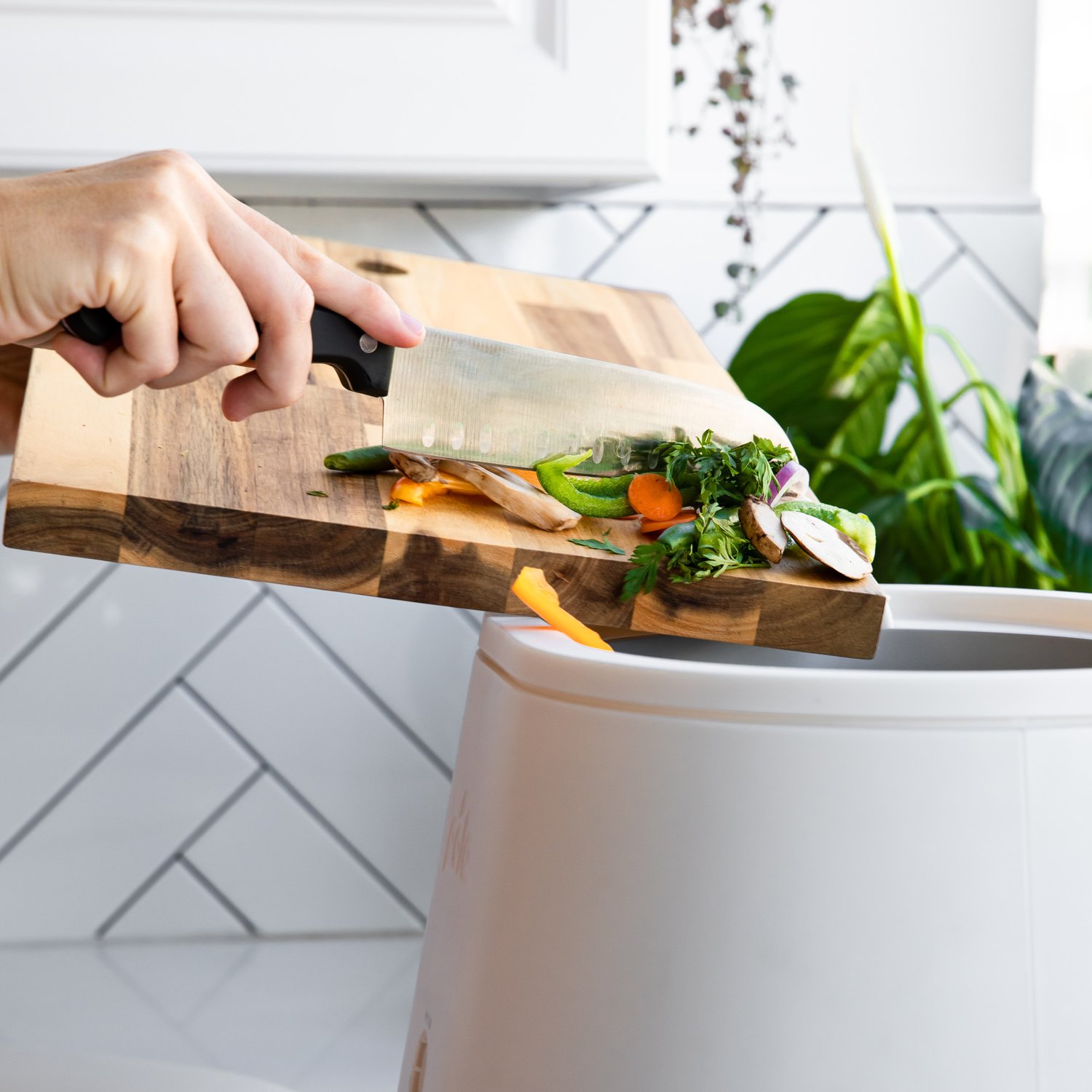 6. Carrots & Parsnips
Carrots and parsnips make the perfect side dish for any holiday meal, especially if they've been glazed. Plus, veggies are a wonderful addition to Lomi, whether they've been cooked or not. Of course, it's still best to pair those cooked vegetables with some raw scraps when running them through Lomi.
Pro tip: If your cooked veggies are coated in butter, a glaze, or a sauce, give them a quick rinse before tossing them in Lomi. This will make sure the end result turns out as best as it can.
7. Green Bean Casserole
Yet another side dish that pairs well with the holidays, even if it's not everyone's favorite. However, as it's mostly cooked veggies, it's also good to go into Lomi in small amounts.
Pro tip: While the green beans themselves are great to go in Lomi, the cream that it's cooked in isn't. Once again, just giving these a rinse before putting them in Lomi is ideal.
8. Bread Rolls
What's a holiday meal without some fresh homemade bread rolls? To be honest, it would be a shock if you had a bunch of rolls left uneaten, but who knows? If you actually do, Lomi can take care of them, just make sure you haven't already buttered them up.
Pro tip: Composting bread is actually best once the bread is stale, so feel free to leave it out for a bit before putting it in Lomi. Also, make sure to tear the rolls into chunks rather than tossing in whole rolls at a time.
9. Gingerbread Cookies
Gingerbread cookies are delicious, and building them into cute little gingerbread houses is such a fun holiday activity. However, those houses normally turn super stale over time and can be unpleasant to actually eat when you're done enjoying it as decor. Thankfully, you don't have to just throw the whole thing away, as Lomi can process it for you.
Pro tip: While small amounts of the gingerbread cookie itself are good to go in Lomi, any frosting and candy put on as decoration wouldn't be. Just be sure to scrape those off and break the cookies into small chunks before putting them in Lomi.
10. Fruitcake
Fruitcake is one of the most iconic Christmas desserts, yet it goes uneaten so often. So, if you're stuck at home with a fruitcake that you really don't want to eat and no one to give it to, don't worry about it, you can at least give it to Lomi.
Pro tip: Just like with any other sweet treat, it's best to limit what you give Lomi to small amounts at a time. It's also essential to mix it with plenty of raw and fresh kitchen scraps.
5 other ways to use your leftovers: holiday leftover recipes and tips
If you're not quite ready to say goodbye to those holiday leftovers, worry not! There are plenty of fun and creative ways for you to get more use out of them. Here are some great resources to help you use up all that food:
Being overwhelmed with holiday leftovers doesn't mean they all have to get thrown away! If you're not going to eat them, just give what you can to Lomi. It'll turn your potential trash into nutrient-rich dirt that you can give to your plants. Don't have Lomi? You can order your Lomi online. While you're there, feel free to learn more about what Lomi can do for you and your home.
Written by: Sereana Simpson