Wondering if you can buy a Lomi composter on Amazon? Great question! Lomi is an excellent addition to any household. Whether you want to reduce your food waste, produce nutrient-rich dirt to add to your plants, or simply rid your life of the smell and mess that comes from a traditional countertop compost bin - Lomi has you covered!
Read on to learn how Lomi works and about Lomi's availability on Amazon, or skip ahead to find out the best place online to buy Lomi.
But first, what exactly is a Lomi food composter and how does it work? Keep reading to find out! 
What is a Lomi food composter? 
Lomi is an electric composter that transforms food waste, bioplastics, paper products, and more into a high quality nutrient-rich dirt using heat, abrasion and oxygen. It is able to speed up the breakdown of organic matter by mimicking and accelerating the natural composting process.  Lomi has three modes, all serving different purposes: Eco-Express, Lomi Approved and Grow.
Lomi's Eco-Express mode finishes running in as little as 3-5 hours, made possible by Lomi's grinding process which gives more surface area for microbes to accelerate the composting process. Lomi is also able to break down Lomi Approved  products and packaging in 5-8 hours using its Lomi Approved mode. If you want to use the organic material created by Lomi to fertilize your plants, the Grow mode creates high-quality nutrient-rich dirt in 16-20 hours.
Aside from the benefits of adding Lomi's nutrient-rich dirt to your indoor and outdoor plants, Lomi also helps reduce the amount of food scraps that wind up in the landfill. Lomi is particularly beneficial to those who live in apartments or who don't have access to an outdoor compost pile. And thanks to Lomi's small size, it can easily sit on the countertop - even in a smaller kitchen.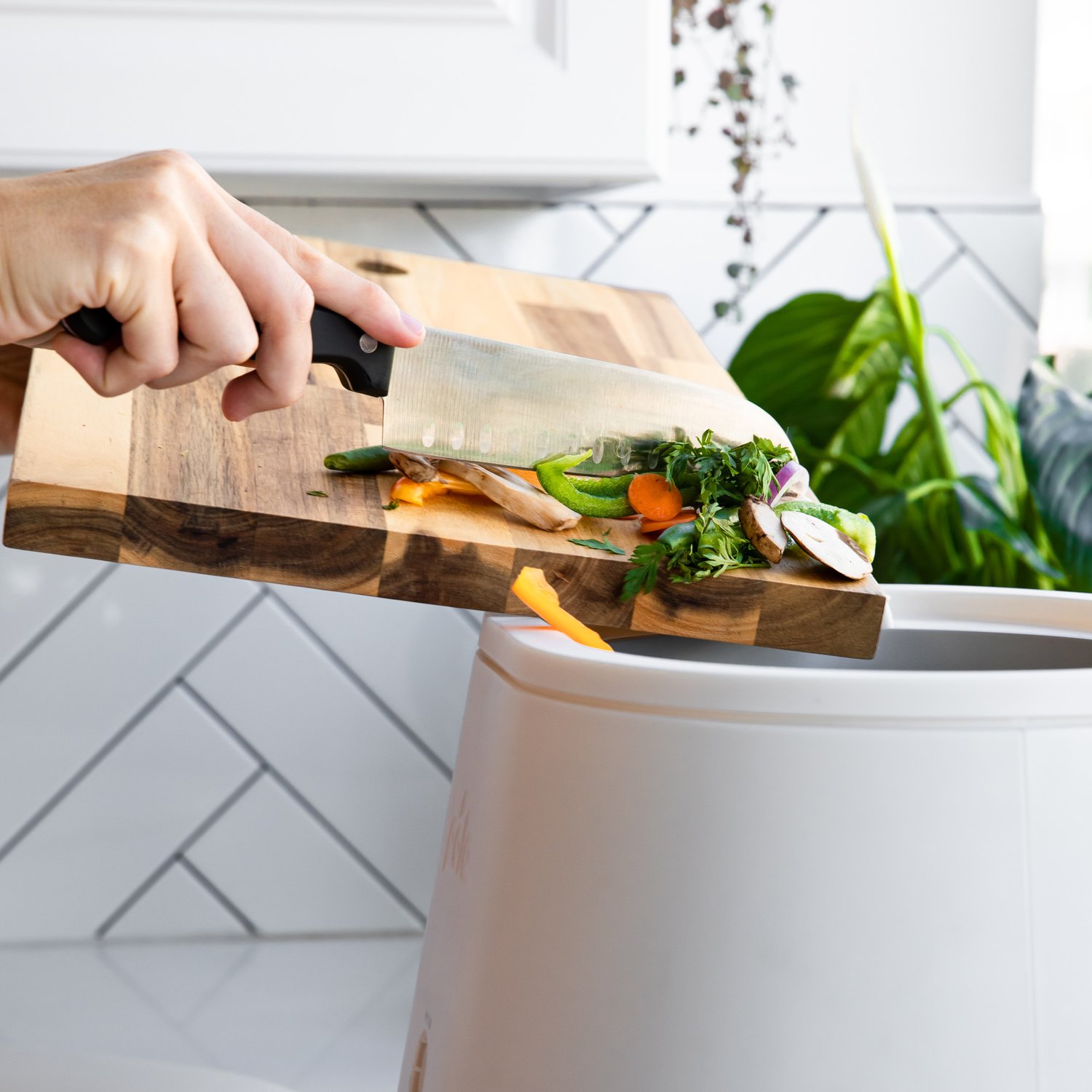 Is Lomi composter available on Amazon?
If you're wondering whether you can buy Lomi on Amazon, the answer is - yes!. Although Lomi sold out fast, creating previously low stock, they are back in stock and ready to go! 
This means Lomi will be available from the Amazon online store and app. Lomi is just a click away!
Which is the best place to buy Lomi?
The best place to buy Lomi is on the Pela website. Buying from Pela means you get the lowest possible price, plus it ensures you get your Lomi as soon as possible. Lomi's price has been carefully set to offer top-of-the-line manufacturing in a carbon-neutral facility while also remaining low compared to other at-home electric composters. Not to mention, buying Lomi from the Pela website ensures the entire process is carbon neutral.

Another great reason to dive further into the Pela website is to read what people have been saying about Lomi. This is a great way to get a feel for what owning a Lomi is like before deciding to purchase. A Lomi electric composter is a fantastic addition to a wide range of households, but it's still important you feel confident that it will work for you and your family before buying.
Plus, buying Lomi from the Pela website means you get a 30-day risk-free trial period. If you don't love your Lomi - you get your money back!
How long will it take to get my Lomi? 
Lomi's are back in stock! When ordered from the Pela website, Lomi will arrive at your door in 1-2 weeks. In fact, the wait time is often far shorter! Amazon might be the king of fast shipping, but we've also got speed on our side.
Here are a few more reasons to add Lomi to your home.
   Lomi is the most energy efficient composter in the market
   Lomi's nutrient-rich dirt is of much higher quality than the end product of other composters
   Lomi is the only at-home composter that can compost bioplastics
   Lomi has 3 operating modes to allow for a variety of composting options
   Lomi is the only Climate Neutral certified composter on the market
To sum things up - Lomi is now available on Amazon! We always encourage shopping on the Pela website for the best prices, a 30-day free trial, and a verified carbon neutral process. And for the latest Lomi-related news and updates, make sure to sign up for Lomi's newsletter!
Written by:
Larissa Swayze