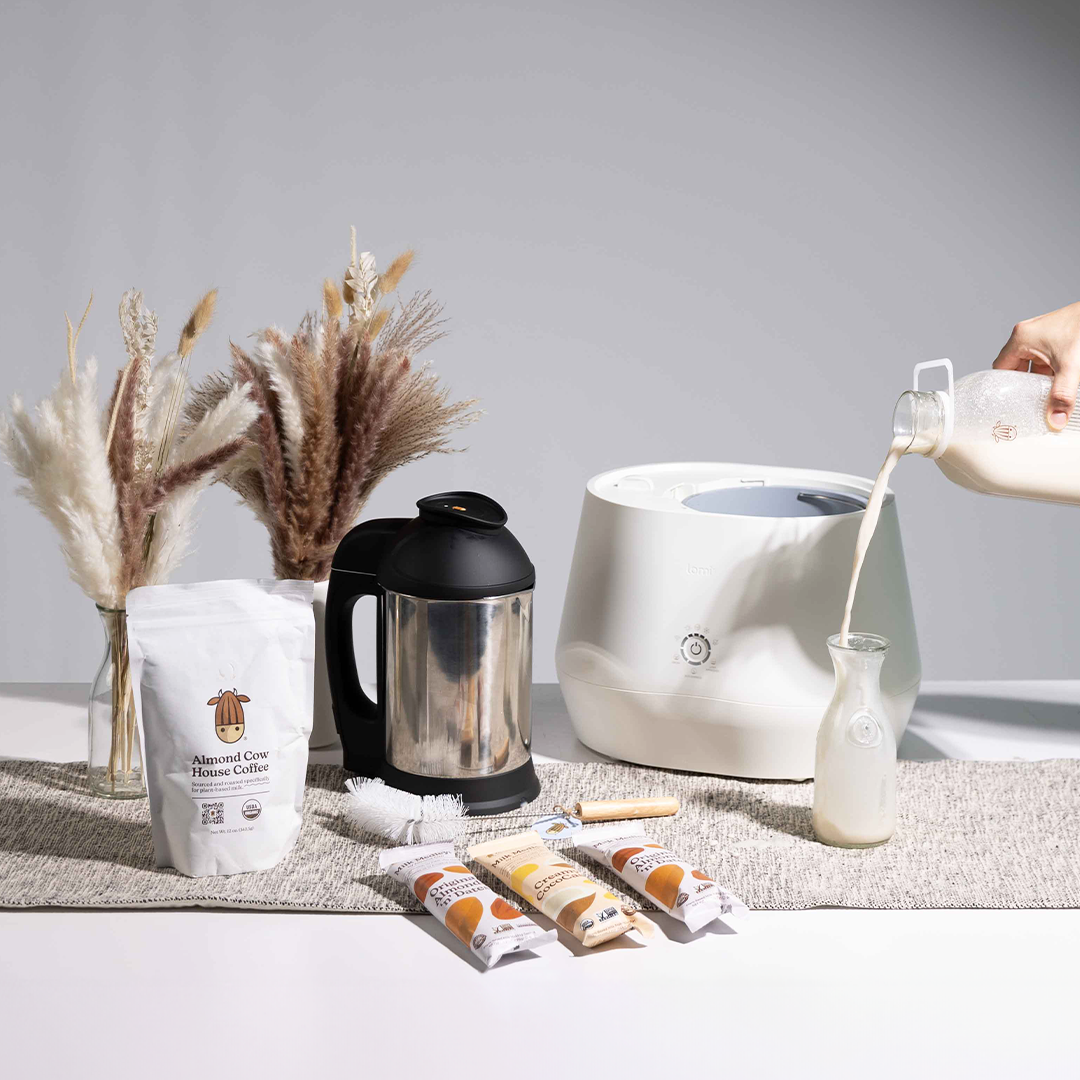 Wave goodbye to waste with Almond Cow and Lomi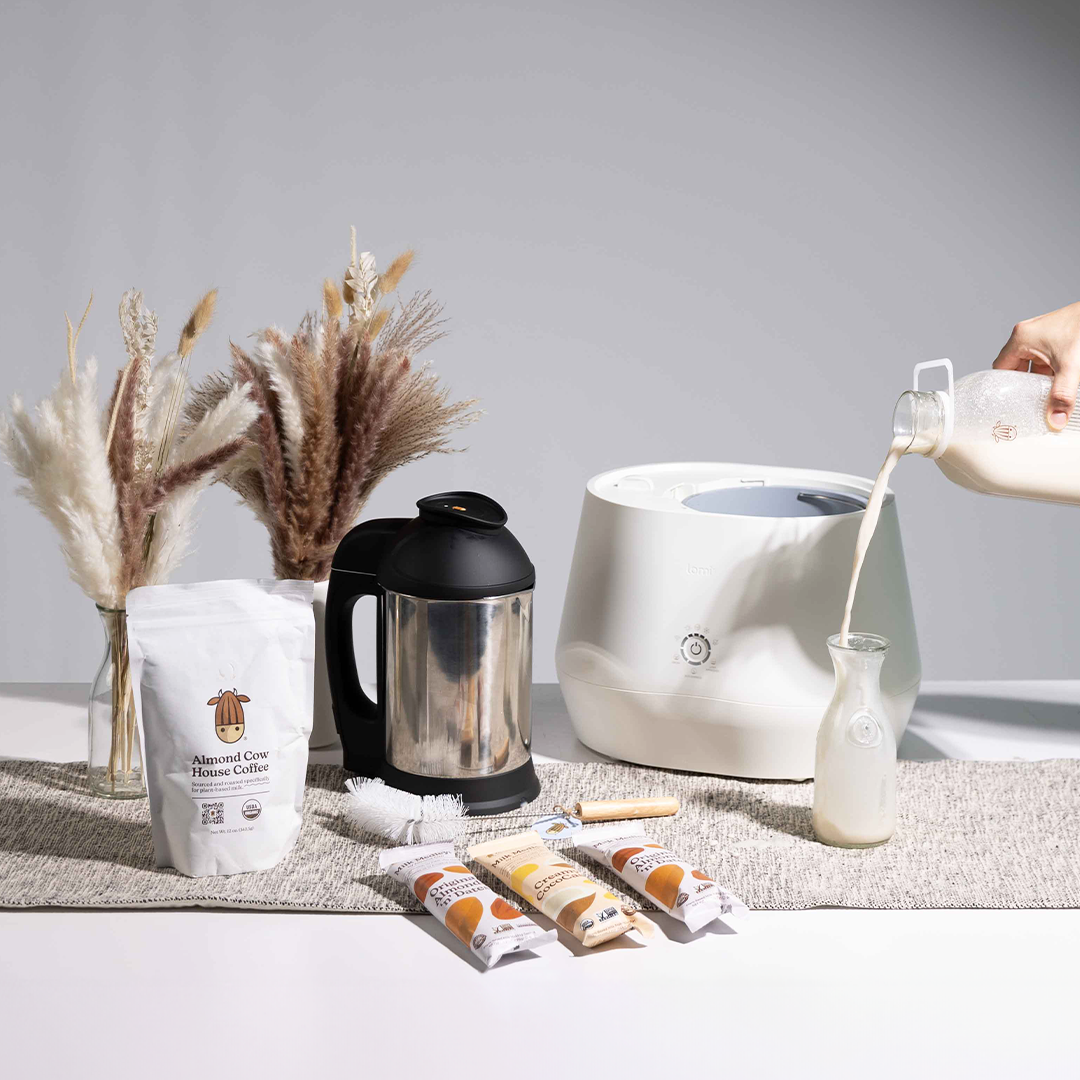 From plastic waste to food waste, what we throw away, doesn't go away. But it doesn't have to be this way!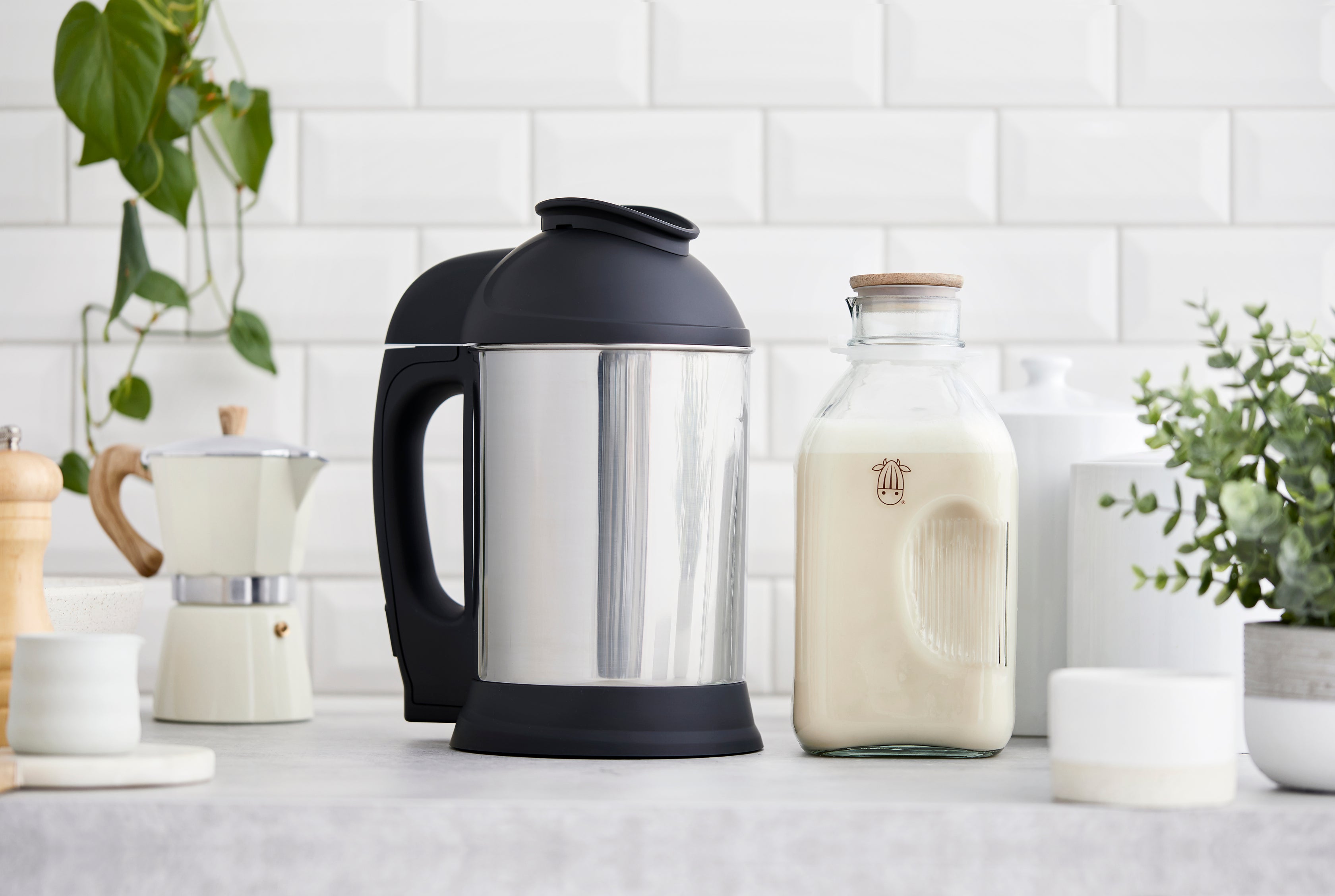 Embrace Sustainability & Transform Your Milk Routine
Say goodbye to the store bought plant-based self milks in plastic packaging, and say hello to the Almond Cow Milk Maker! Make plant-based milk however you want, whenever you want, without all the stuff you don't want.
Almond Cow designs Milk Makers to transform any nut, seed, or grain into plant-based milk in moments - without the hassle of straining. Beyond the milk maker, Almond Cow sources organic milk ingredients in compostable sachets and designs glassware to store the milk in for a complete end-to-end-solution to milk without the packaging.
Make the plant-based milk your way, and let Lomi take care of the rest.
Not sure what to do with the leftover pulp? Lomi can reduce your carbon footprint even further by keeping your waste out of landfill and turning your pulp into nutrient rich soil for your grass, garden, plants or green bin.
Track your impact with Lomis smart technology, and get rewarded for getting rid of your waste the right way. 
What do I need to know about my Lomi when getting started?
Food waste. Button. Dirt - It's that simple.
Lomi begins by heating and grinding your food waste.
Through the cycle, the sensors measure and control the moisture content and temperature inside while the airflow system provides continuous supply of oxygen.
The airflow system also consists of a proprietary dual-filter design that helps neutralize the odour.
So what's with our dirt?
Well, technically speaking it's pre-compost.
We like to call it Lomi Earth™
Lomi Earth contains important organic matter & microbes needed to create healthy soil.
It's a superfood that you can sprinkle on your lawn, garden and plants.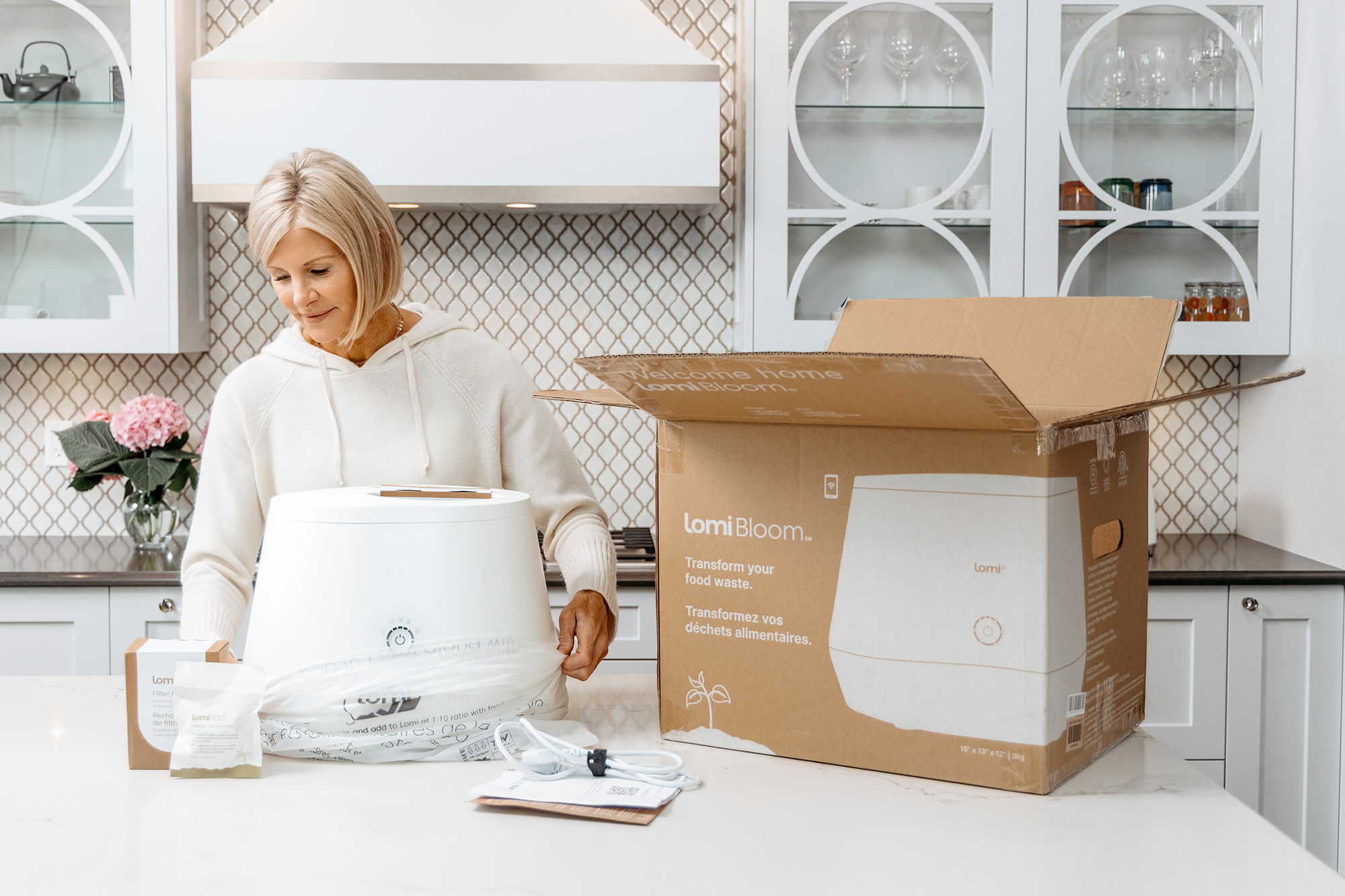 Lomi Bloom will arrive at your doorstep with:
Lomi Bloom
Filters for 45 cycles to keep your kitchen smelling fresh and odor-free
LomiPods for 45 cycles to get the best plant food out of your Lomi cycle
Product Specifications

Dimensions
16" W x 13" D x 12" H
Weight
9 kgs (19-20 lbs)
Capacity
3 litres
Voltage
110V North American
Noise level
< 60 bD (same as a dishwasher)
Electricity needs
Eco Express: less than 0.60 kWh
More than 150,000
happy households

Up to 2 hours faster
Lomi Bloom comes with updated temperature sensors that reduce cycle durations.

A new cleaning cycle.
A hassle-free way to clean your Lomi Bloom. Just add water and start the cleaning cycle.

Basically soundless.
Quieter than a modern-day dishwasher, Lomi Bloom runs at under 60 db.
A Connected Lomi
Using our Apple iOS app Lomi Bloom can measure each cycle and give you real-time data on your carbon impact.